Blue and Aqua Pincushion With Blue Hand Button by BethiefliesToo
: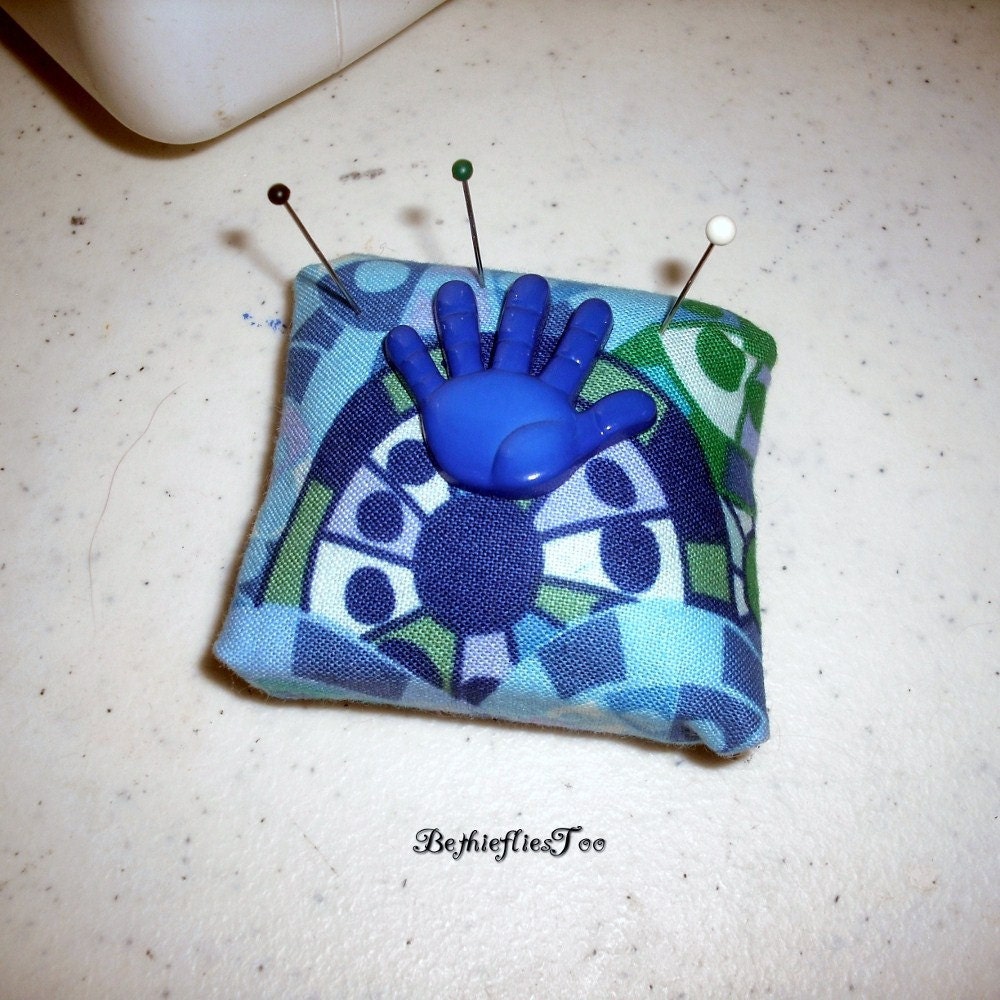 Aqua and blue Pincushion with blue hand shaped button.
Scraps of polyester quilt batting stuffed with craft beads. Glued securely onto a scrap of wood and covered with cotton fabric. On the back there is a loop of fabric to hold an elastic wristband if one is so desired.
'via Blog this'