9 Inch Brown Trivet With Puzzle Piece Applique by BethiefliesToo
: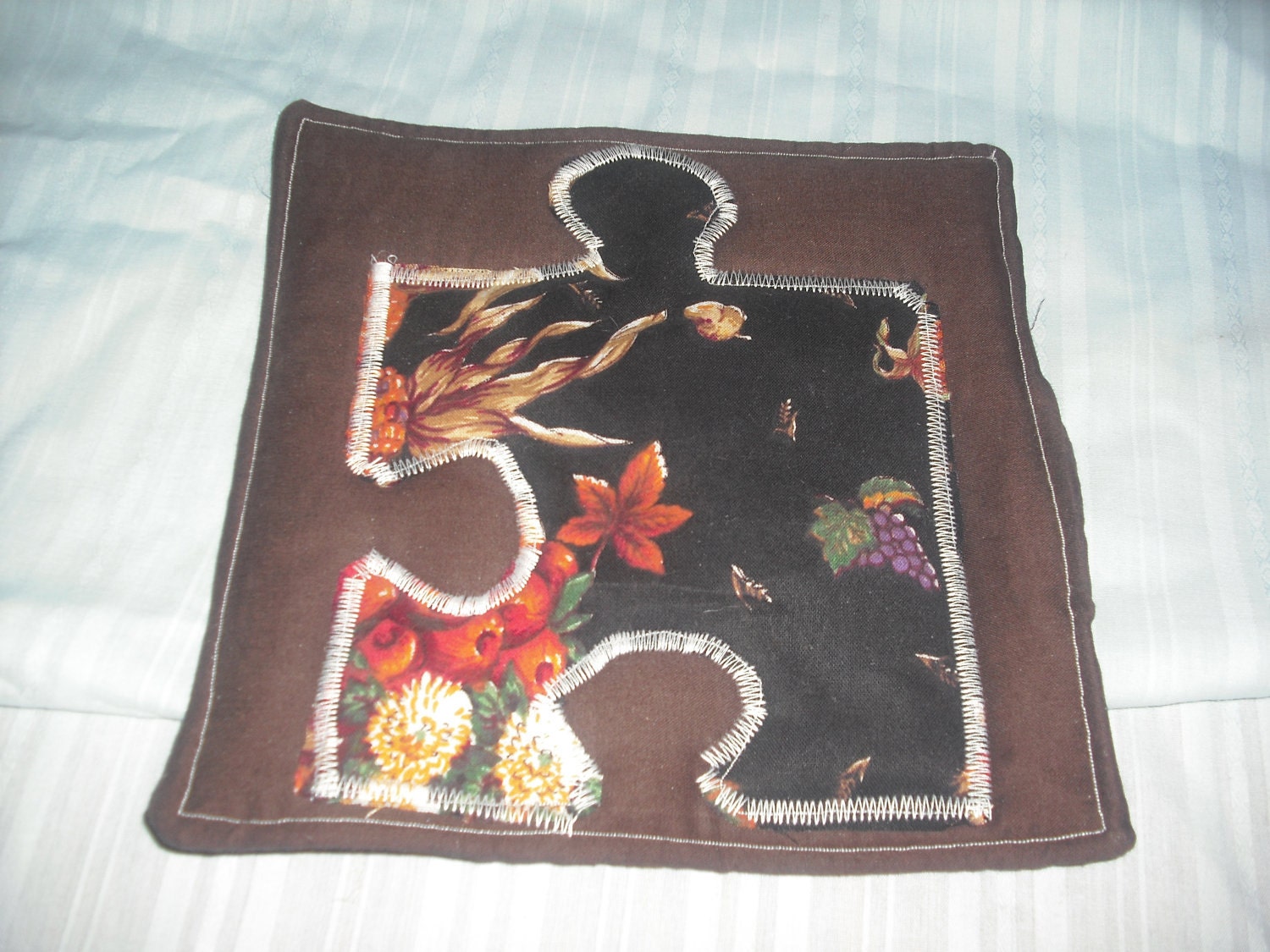 With an outside dimension of 9 inches, this trivel has an inside design fashioned in the shape of a puzzle piece. The outside base fabric is brown. On top is the puzzle piece in black with floral and fruit designs in fall colors of orange, golds, brown and grape purple. Inside of it alll are both insulated and cotton batting to protect your furniture. White thread is satin stitched around the entire piece. There is a line of white stitching around the edge of the brown square.

The puzzle design holds meaning for autism parents and children as a symbol of that condition. Of course, it can also be for fans of the actual jigsaw puzzles.

For those who are puzzle fans for any reason, this trivet is just right for any season.
'via Blog this'